*Click on any photo to see this in slideshow mode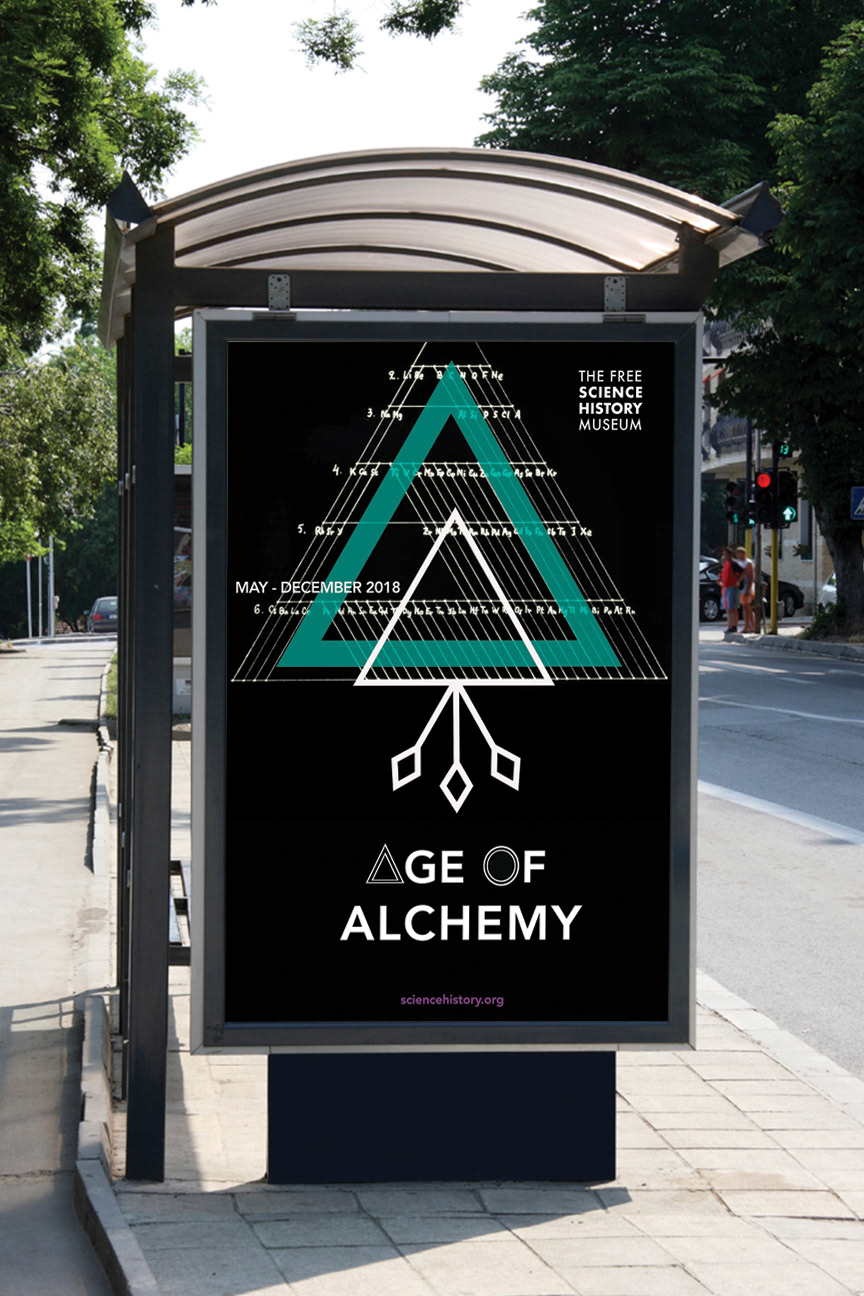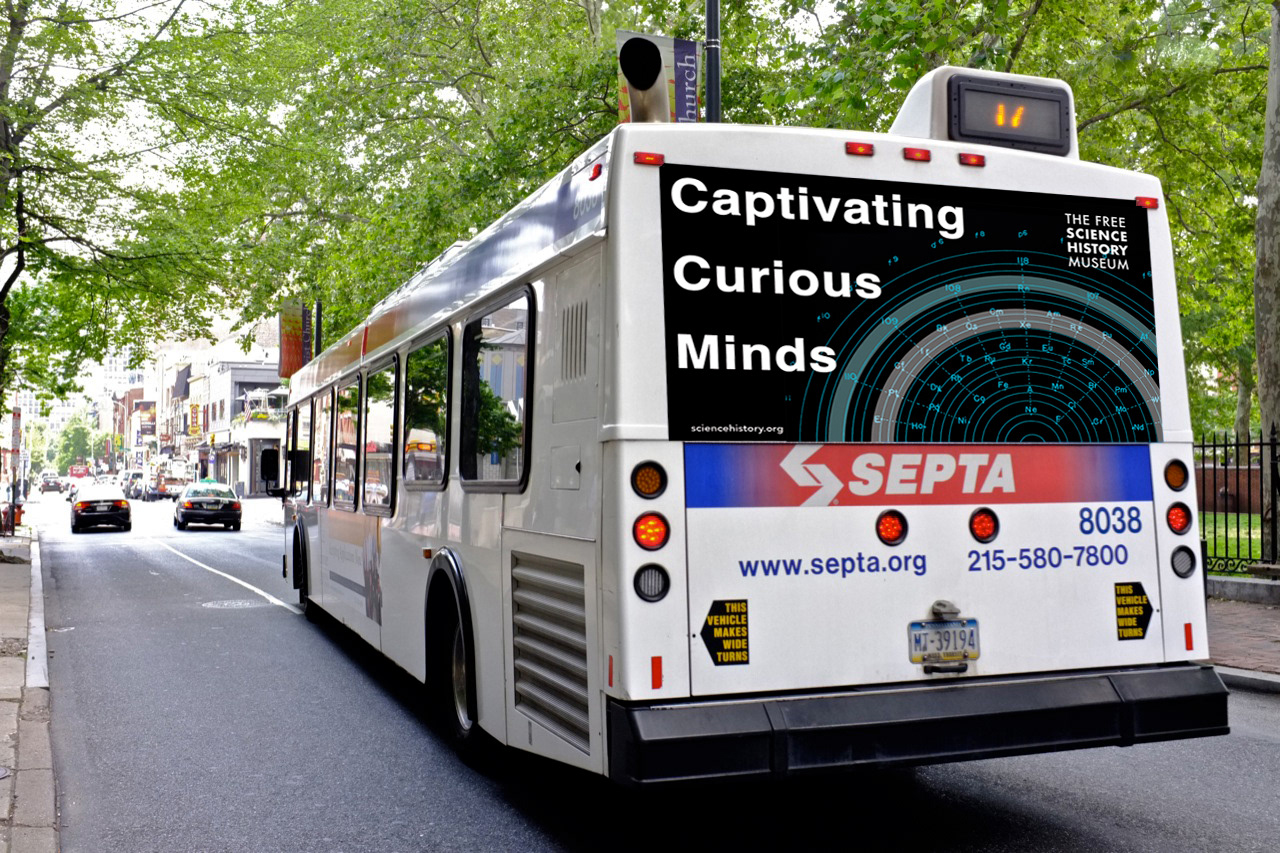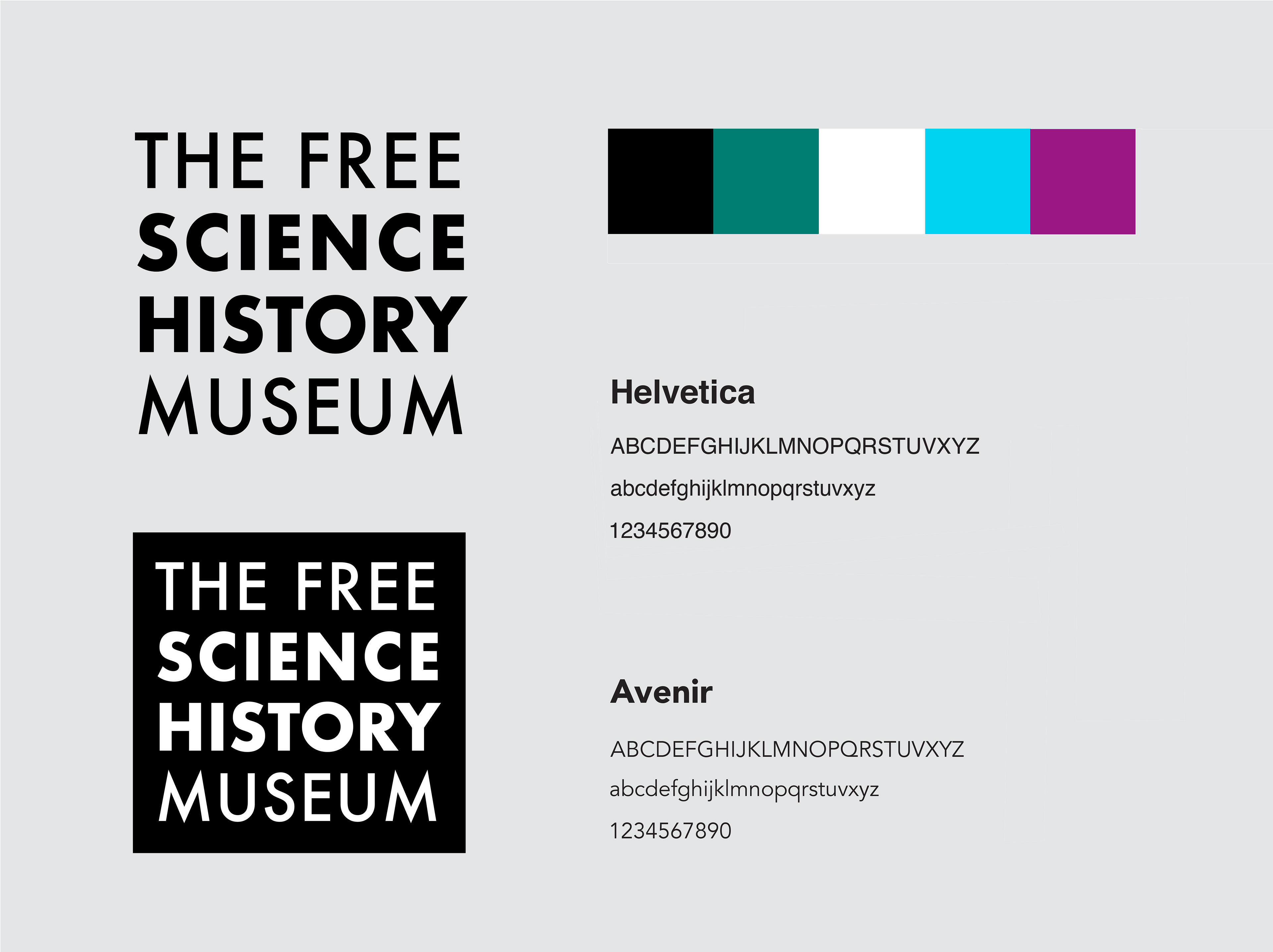 Branding and Stationery  
It's not often that a designer is granted almost full creative freedom on a rebrand. For this project, everything was allowed to be changed from the name to the color palette, to the imagery. The main requirements were to create a cohesive branding system that would be extended into stationery as well as a poster to advertise the museum and the current rotating exhibition. 
The first step in the process was a name change to something less clinical and more inviting, after much deliberation, 'The Free Science History Museum' was decided. When the curator was asking what sort of people she wanted to walk into the museum, she was looking to attract curious people, generally people at high school age or above. The rebrand consists of a bold graphic approach to display the modern vibe the museum has from its video column to its interactive table, to the building that the museum is housed in. The patterns and imagery were pulled from the museum's own digital archive, which consisted of hundreds of different versions of these black and white mapped out versions of the periodic table.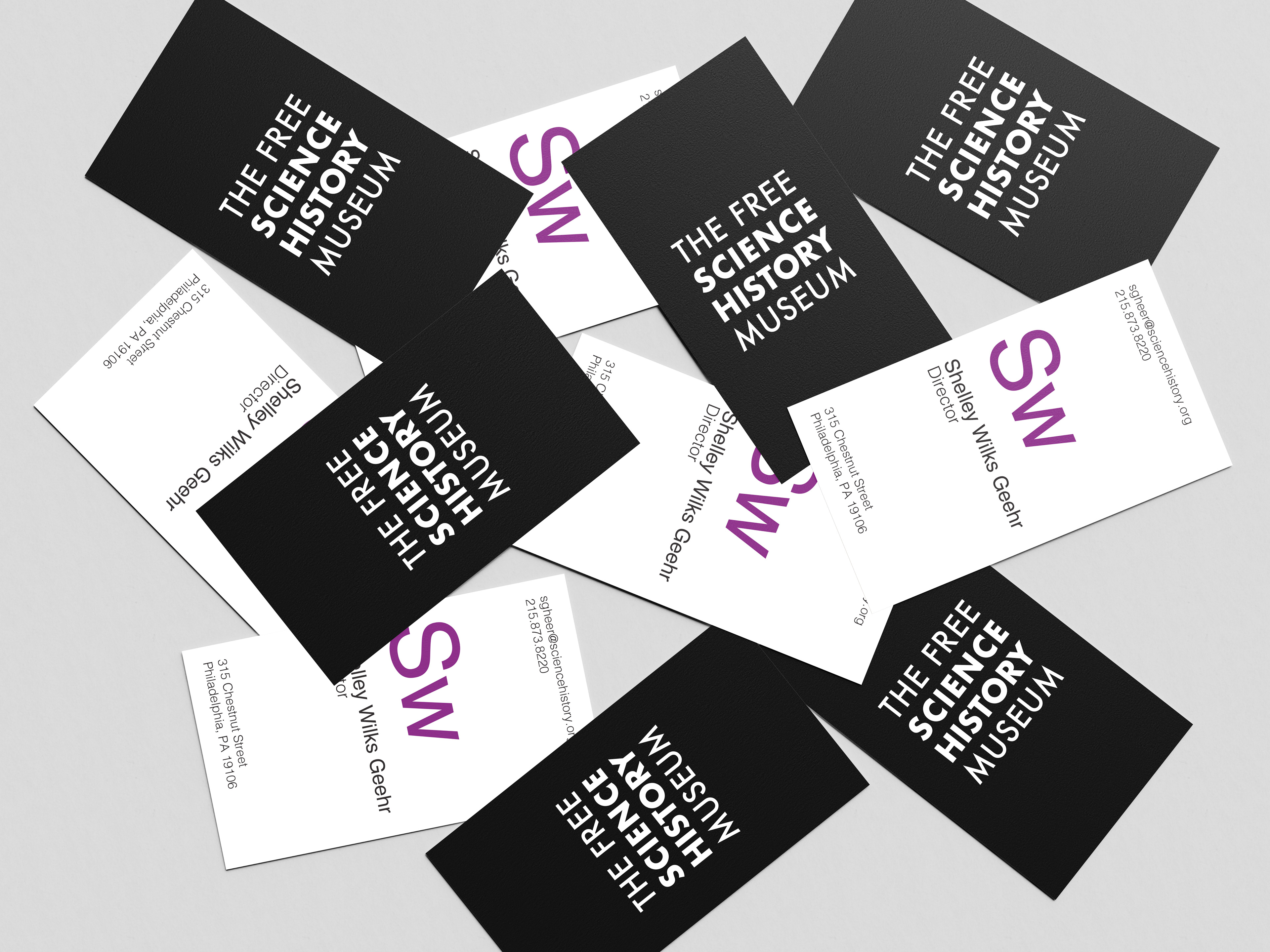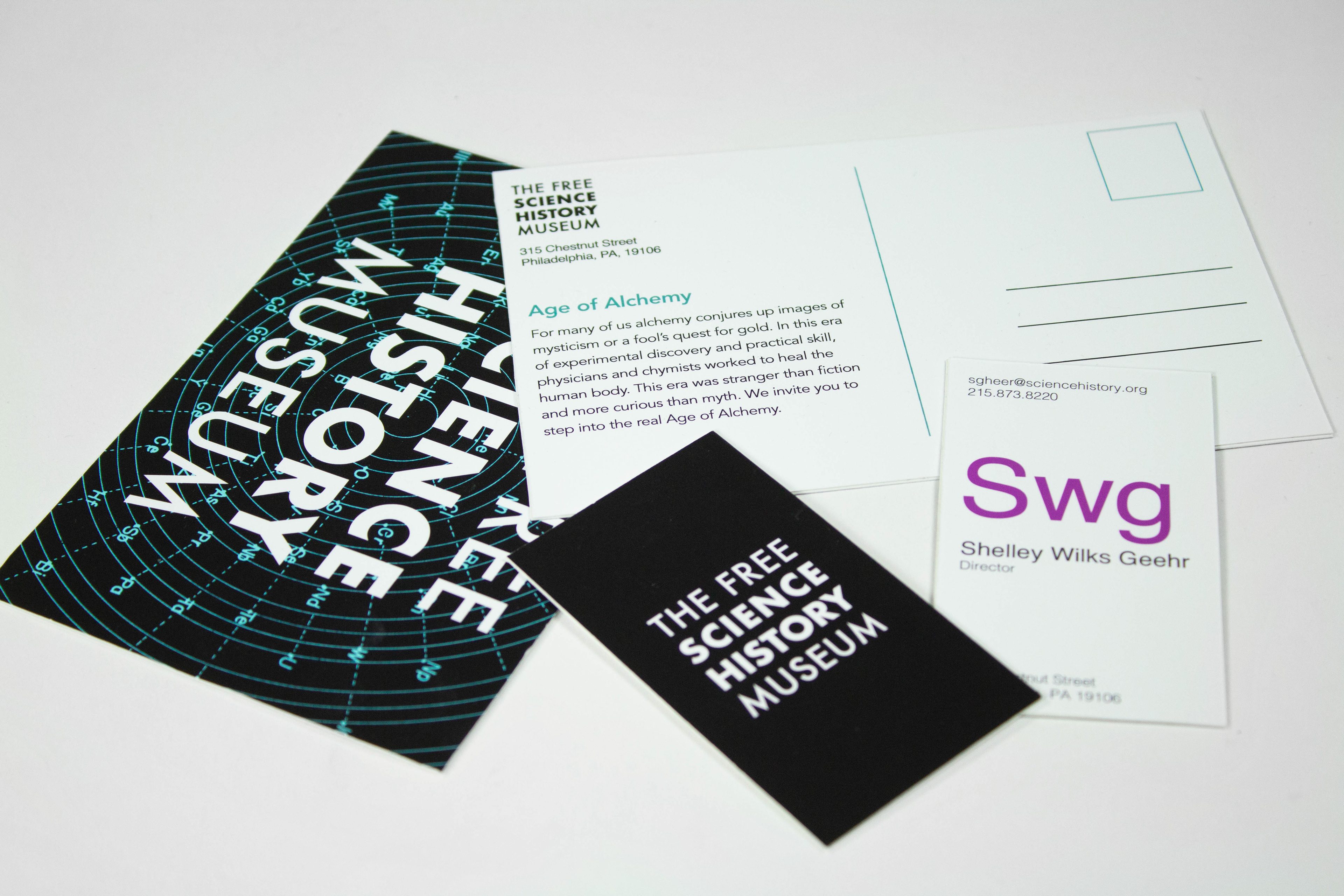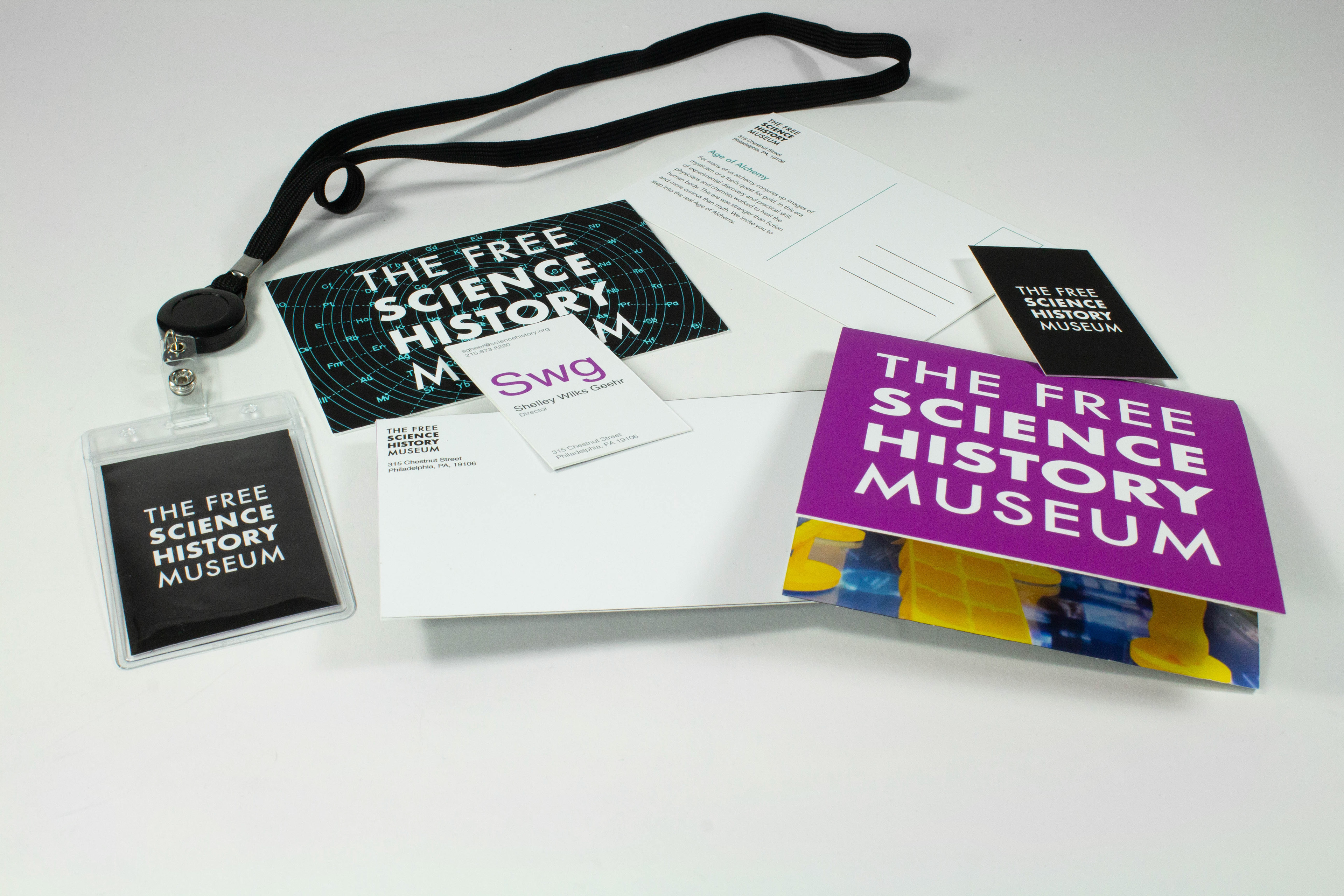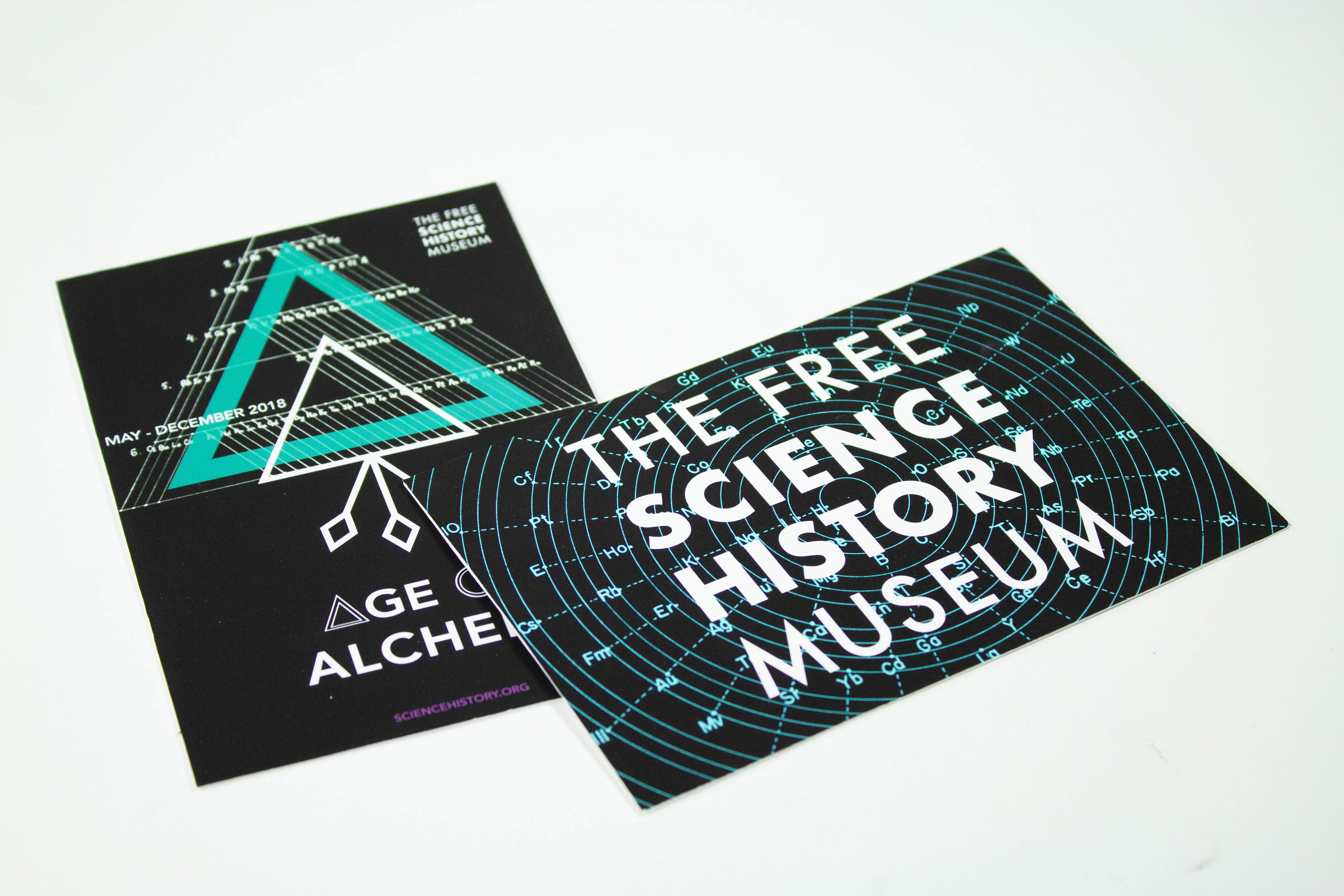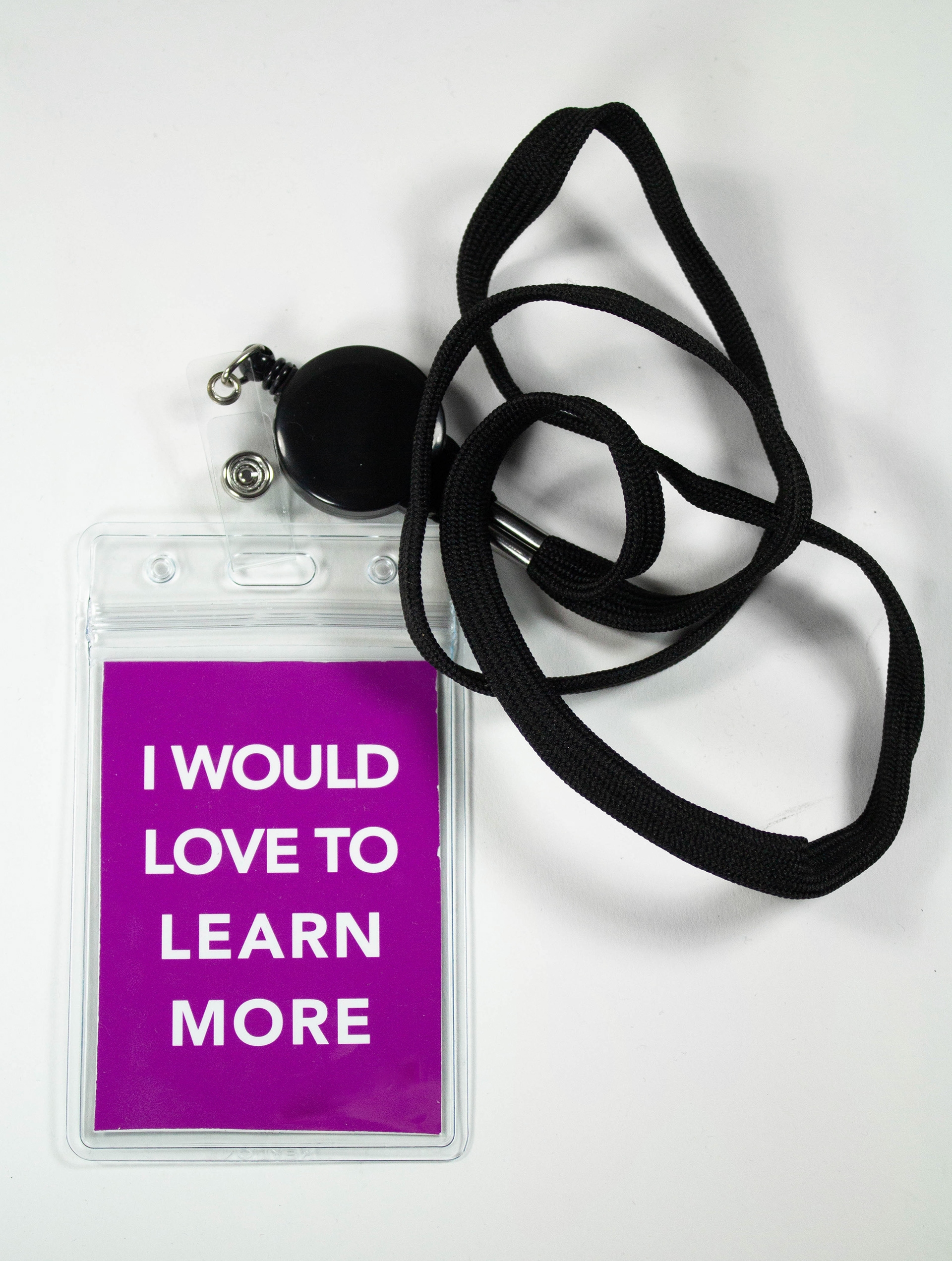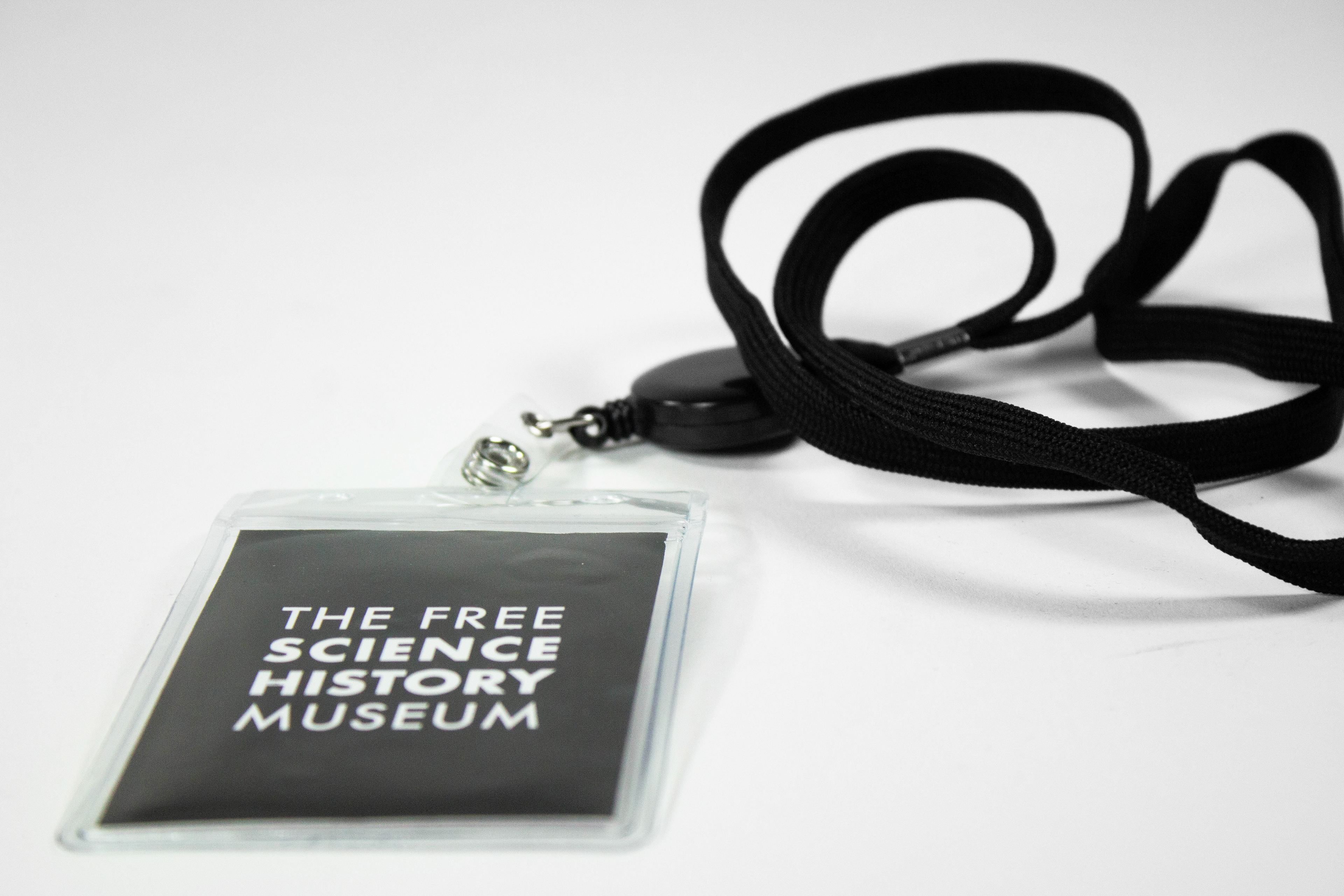 The Lanyard 
A lanyard was created for people visiting the museum to pick up and wear to help indicate to the museum's staff that the wearer would be interested in engaging with the staff and learning more. There are a few people who work within the museum and they mentioned how they have a hard time interacting with people, especially due to the nature of the type of people that enter. These people are generally breezing in when they have a break on one of their tours. This would help elevate the unease of not wanting to intrude but still wanting to help people learn more about the museum and its collection.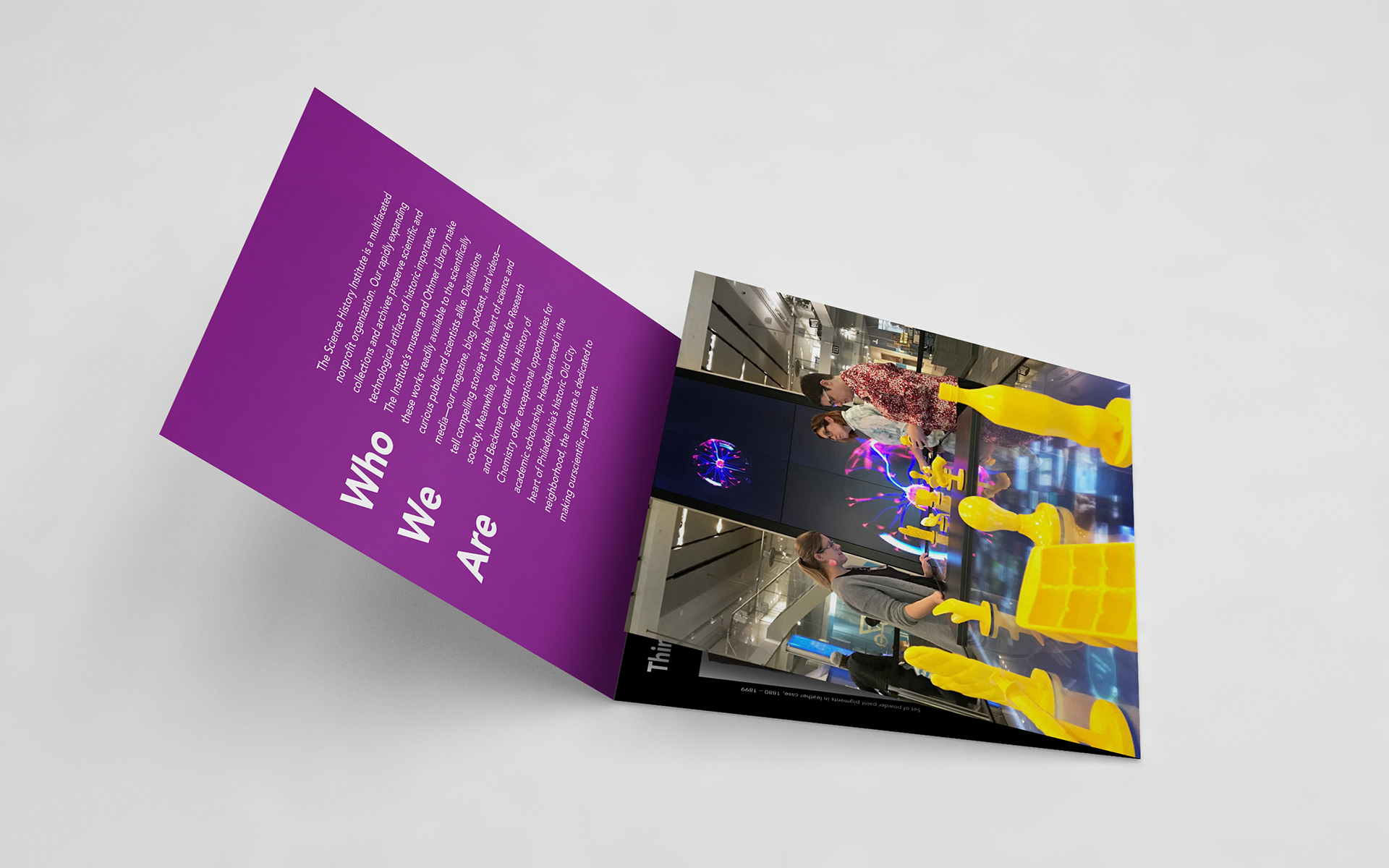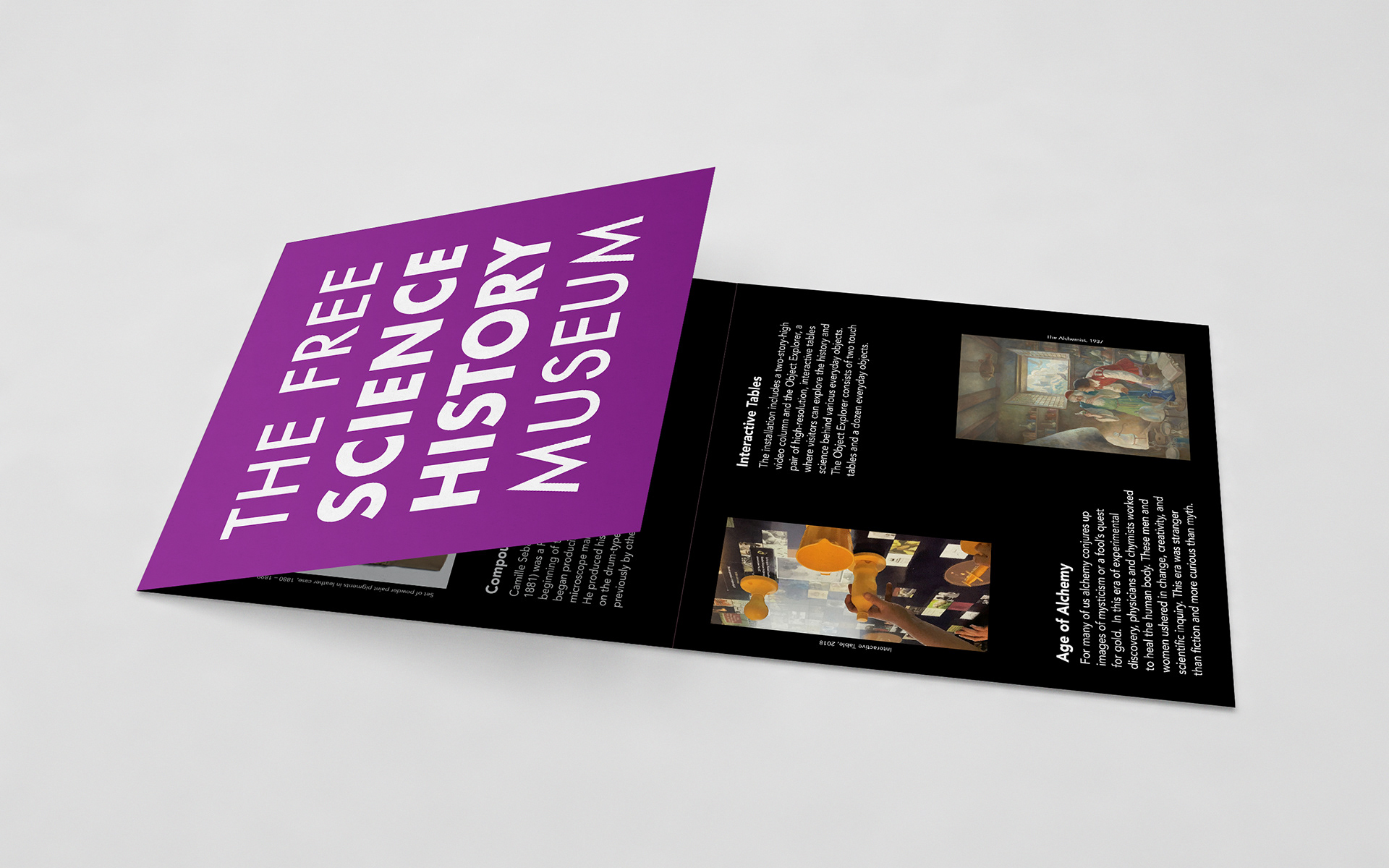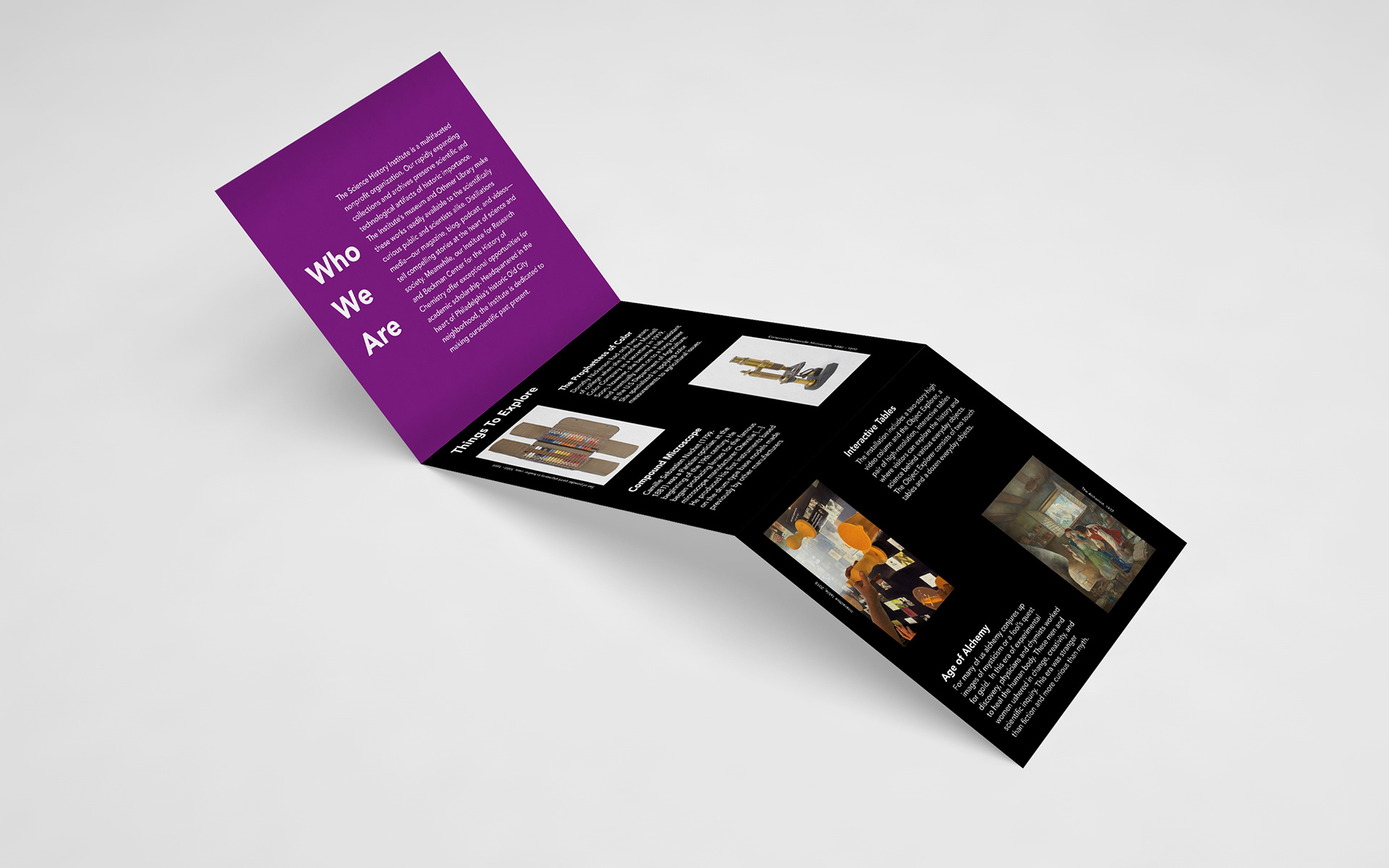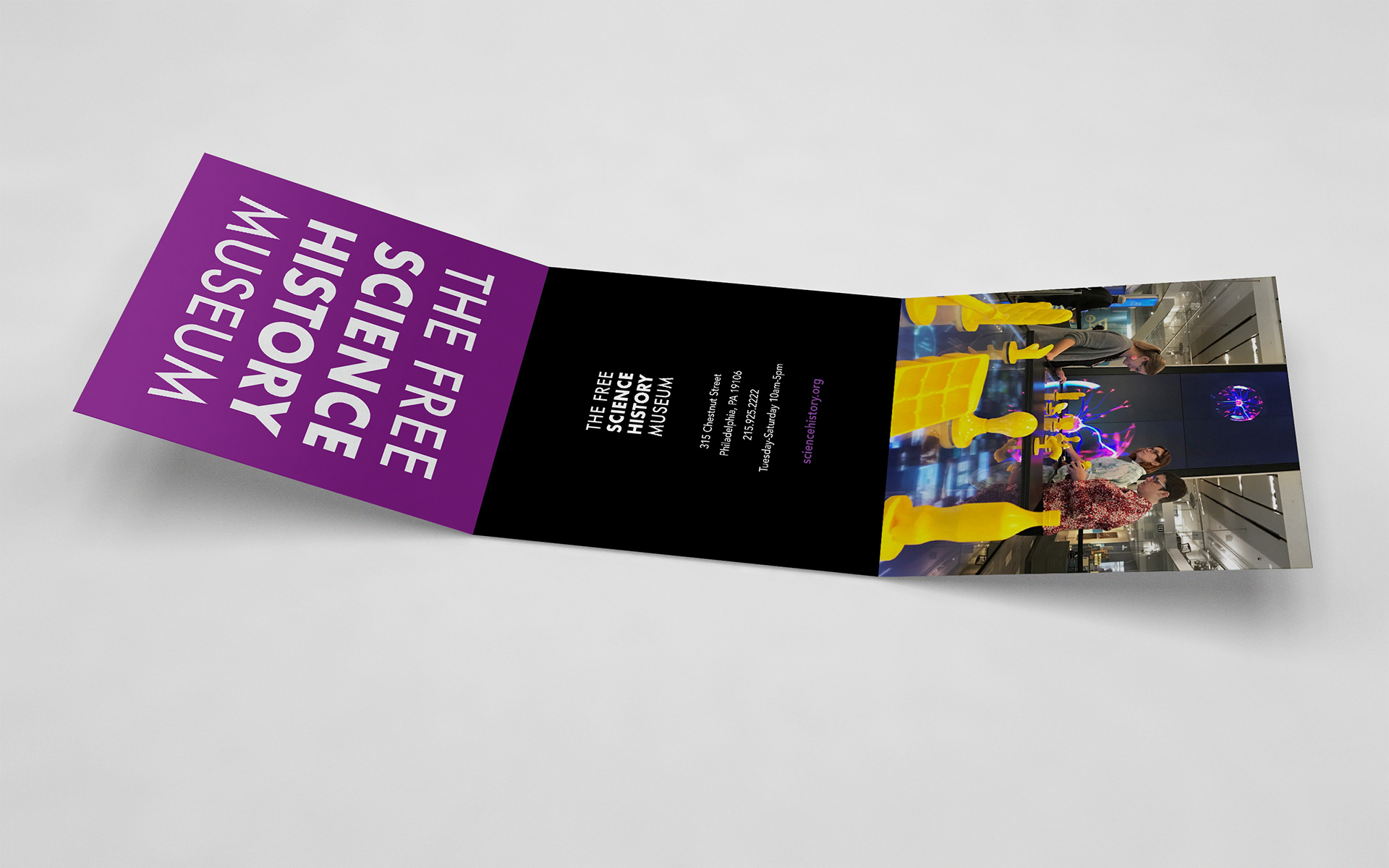 The Pamphlet 
The pamphlet that was created has a few of the museum's permanent highlights. When walking into the museum, there is a lot to look at and it can be difficult to decide where to start so the literature can act as a starting guide of what might interest a visitor. It also includes a little bit about the museum and all of their contact information. Opting for a square brochure over a traditional rectangular one was done to fully support the imagery and logo. The brochure is also only about six by six.
The Posters/ External Advertisements